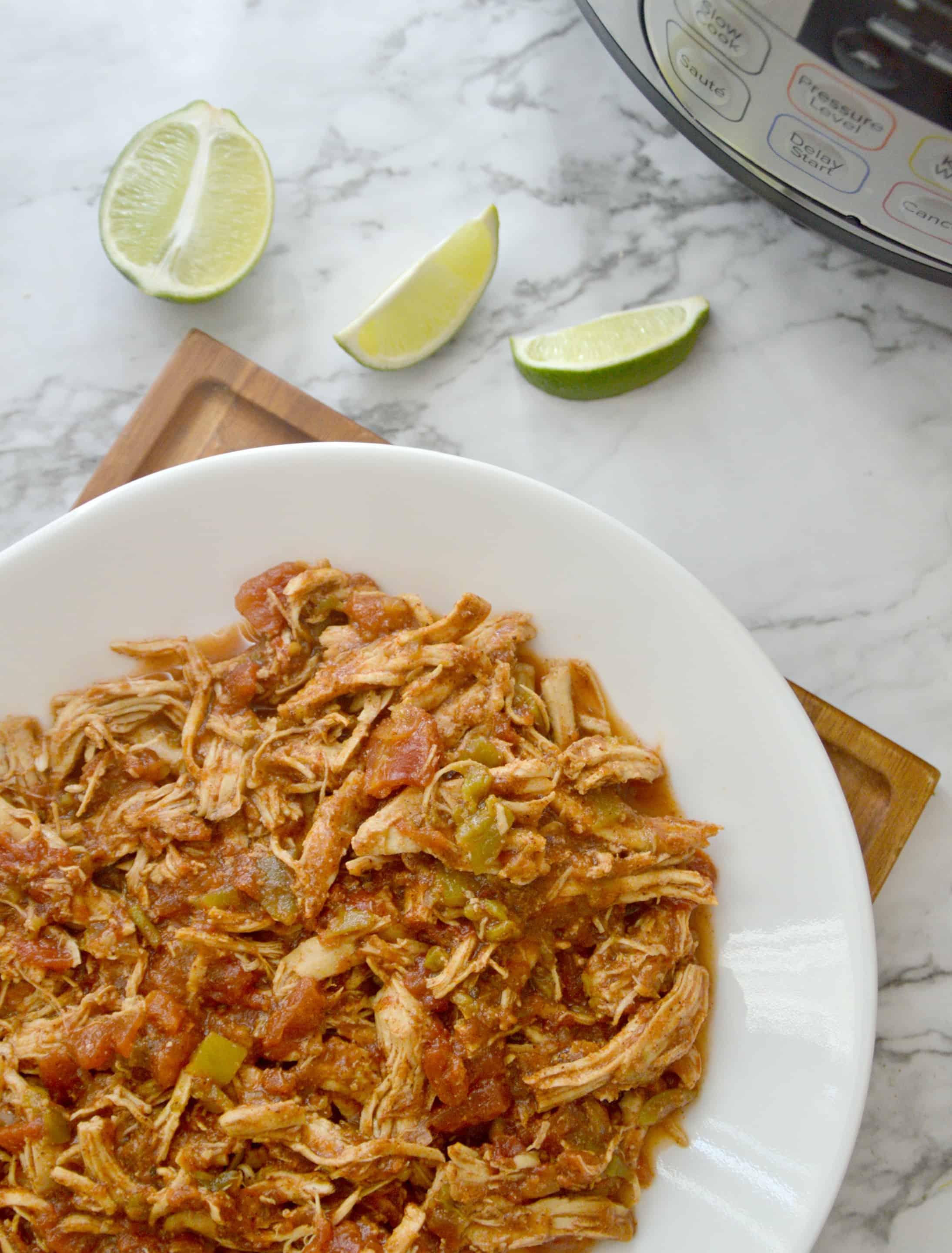 With Cinco de Mayo right around the corner this Instant Pot Mexican chicken is perfect to use for tacos, served over rice (or quinoa) and my favorite low-carb way; over a bed of lettuce! Scroll down for this easy Instant Pot shredded Mexican chicken recipe!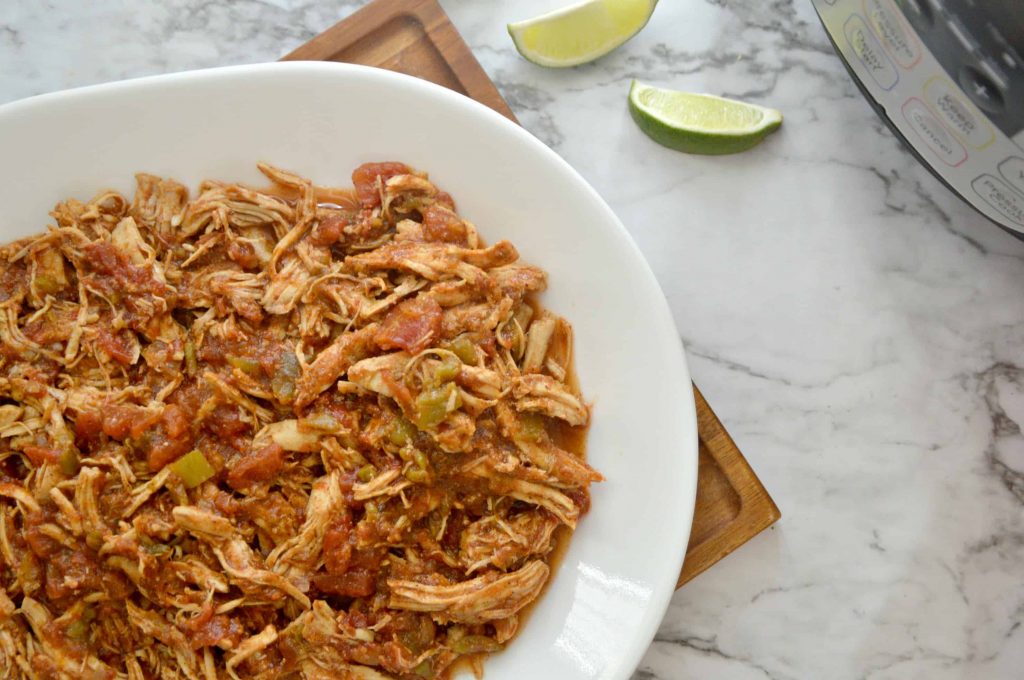 As most of you may already know, the Instant Pot is a huge time saver! I've been having a ton of fun whipping up recipes that would otherwise be too time consuming to make during the work week. The Instant Pot is also great to have handy for meal prepping for the week! Scroll down to add this easy to make instant pot shredded Mexican chicken to your menu!
Easy Instant Pot Shredded Mexican Chicken
Prior to me using the Instant Pot cooking recipes like this would be a much lengthier process but now this Instant Pot shredded chicken is not only quicker to make but because it's made in one pot after dinner cleanup is cut down significantly! It's recipes like this that allows me to get more done and not have to fuss too much over dinner.
Ingredients:
2 lbs Boneless Skinless Chicken Breasts
1 Tbsp Olive Oil
1/2 C. Mild Salsa
2 cans of Green Chiles
4 Tbsp Brown Sugar
14.5 oz can Diced Tomatoes
Chili Powder 1 Tsp
1 Tsp Cumin
1 tsp Garlic
1/2 tsp cayenne pepper
1/2 tsp Oregano
2  tsp Salt
3 tsp black pepper
Instructions:
Place chicken breast in Instant Pot and brush with olive oil.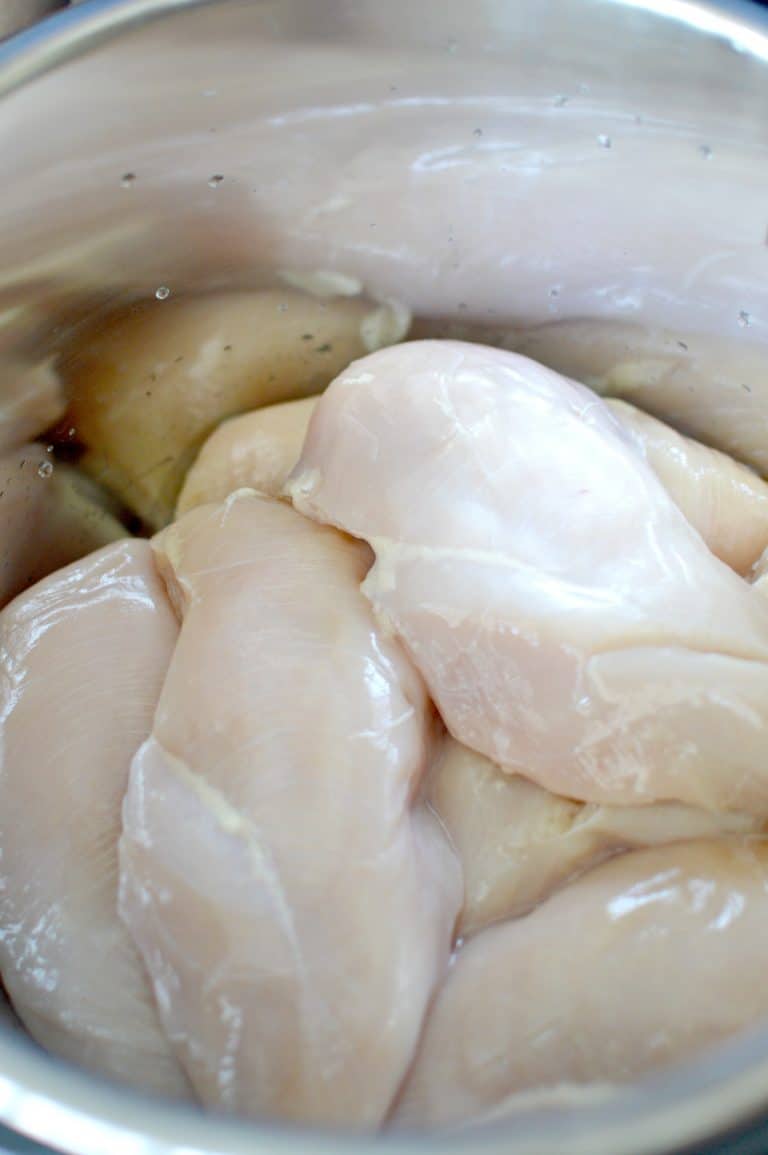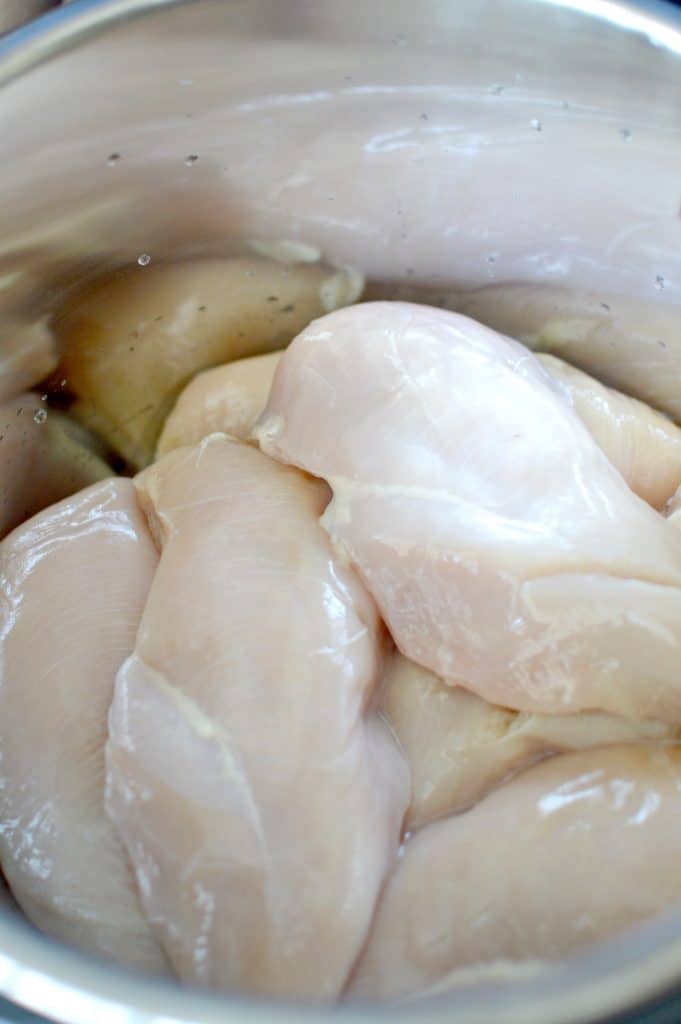 Add all the ingredients into pot, close valve.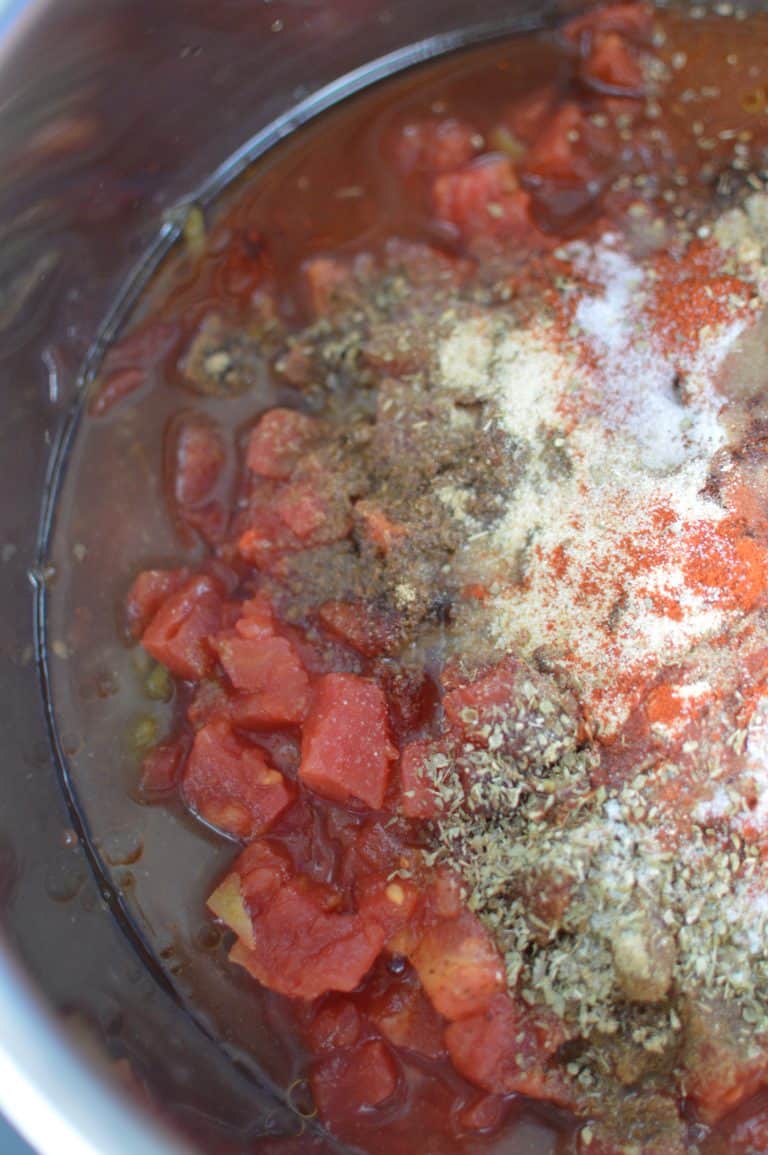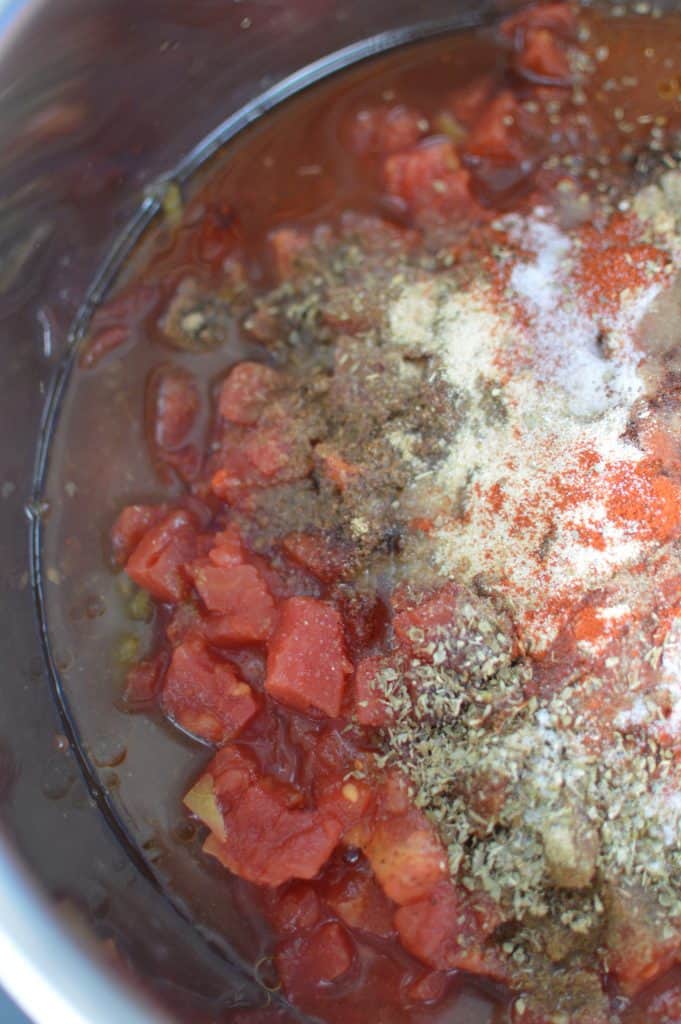 Set Instant Pot on high and cook for 30 minutes.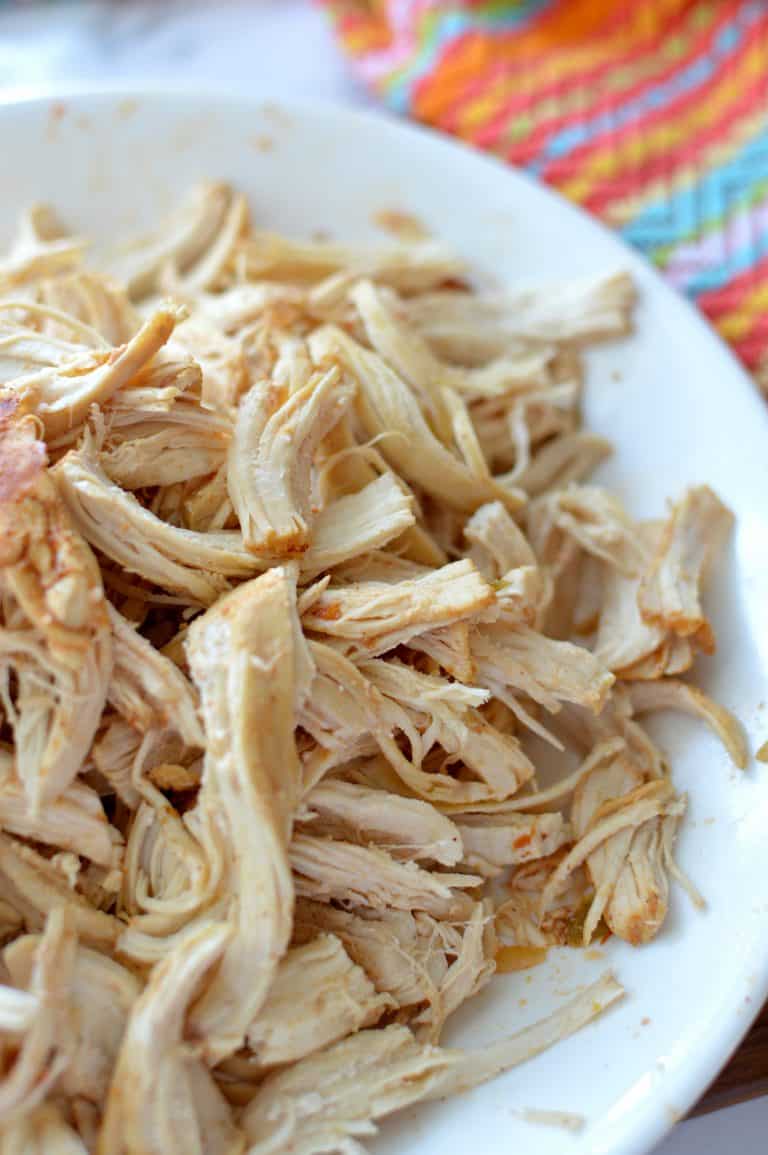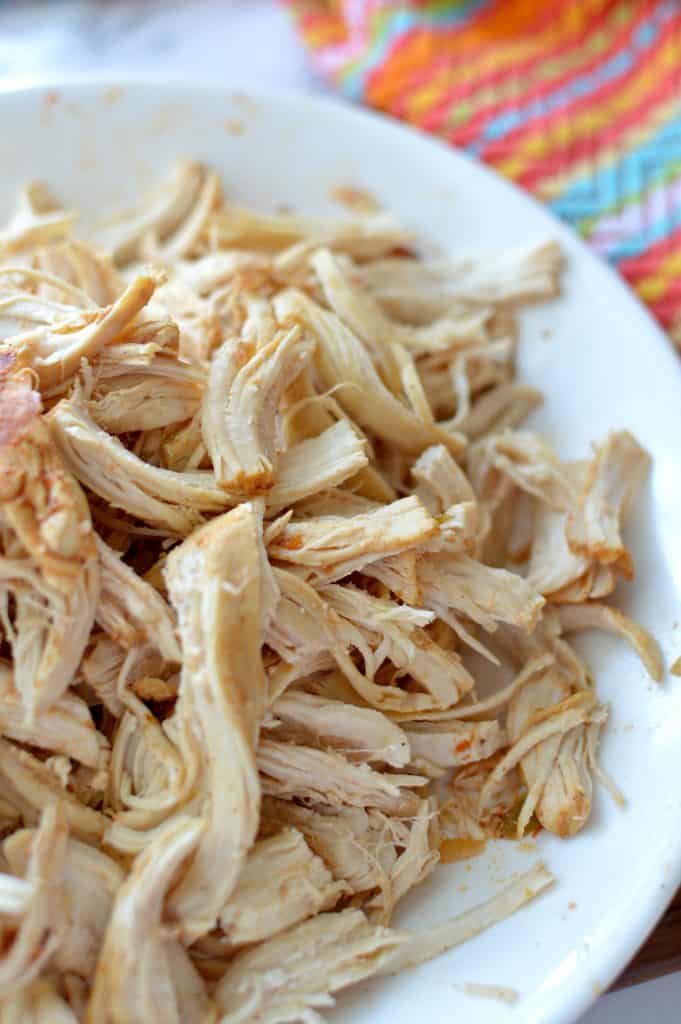 When the Instant Pot beeps, release the pressure and remove chicken breast. Shred chicken and place back into pot and slow cook for 15-20 minutes.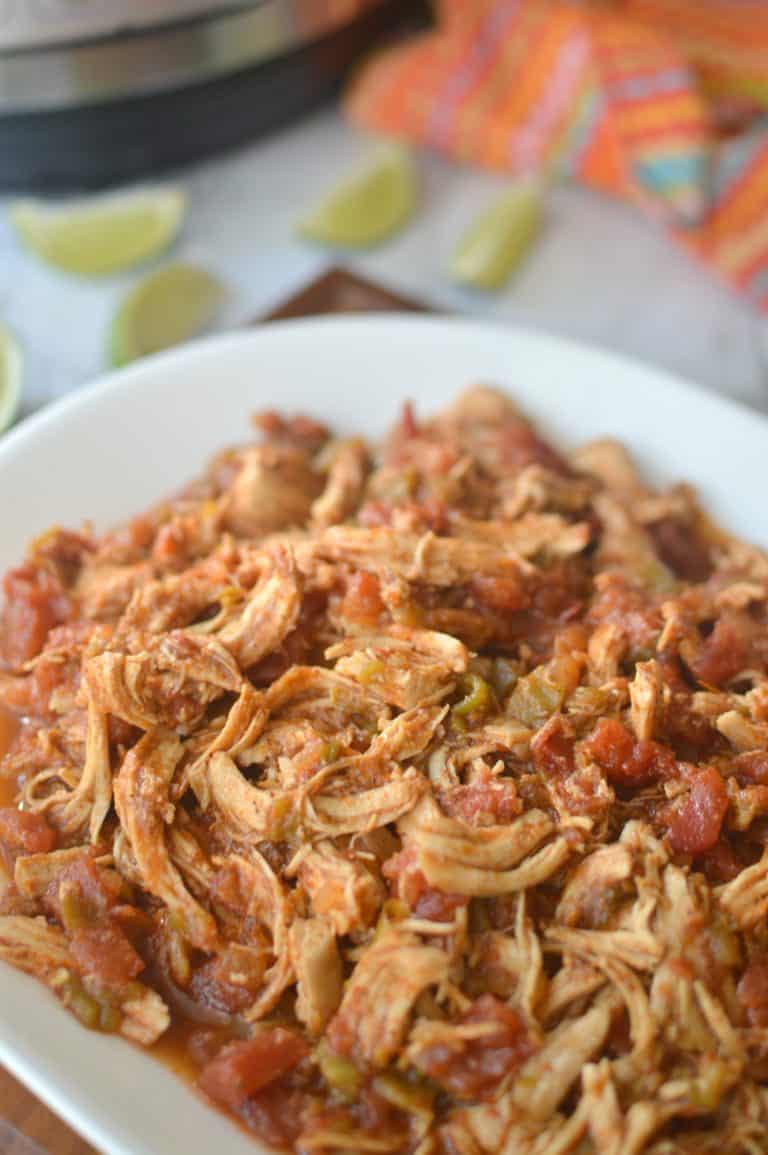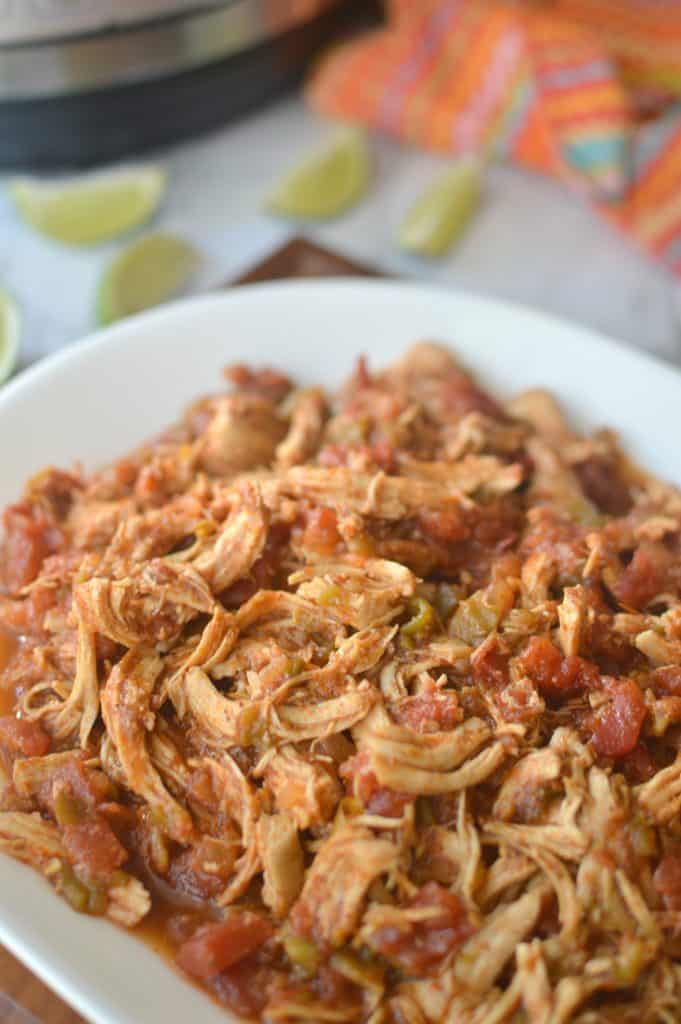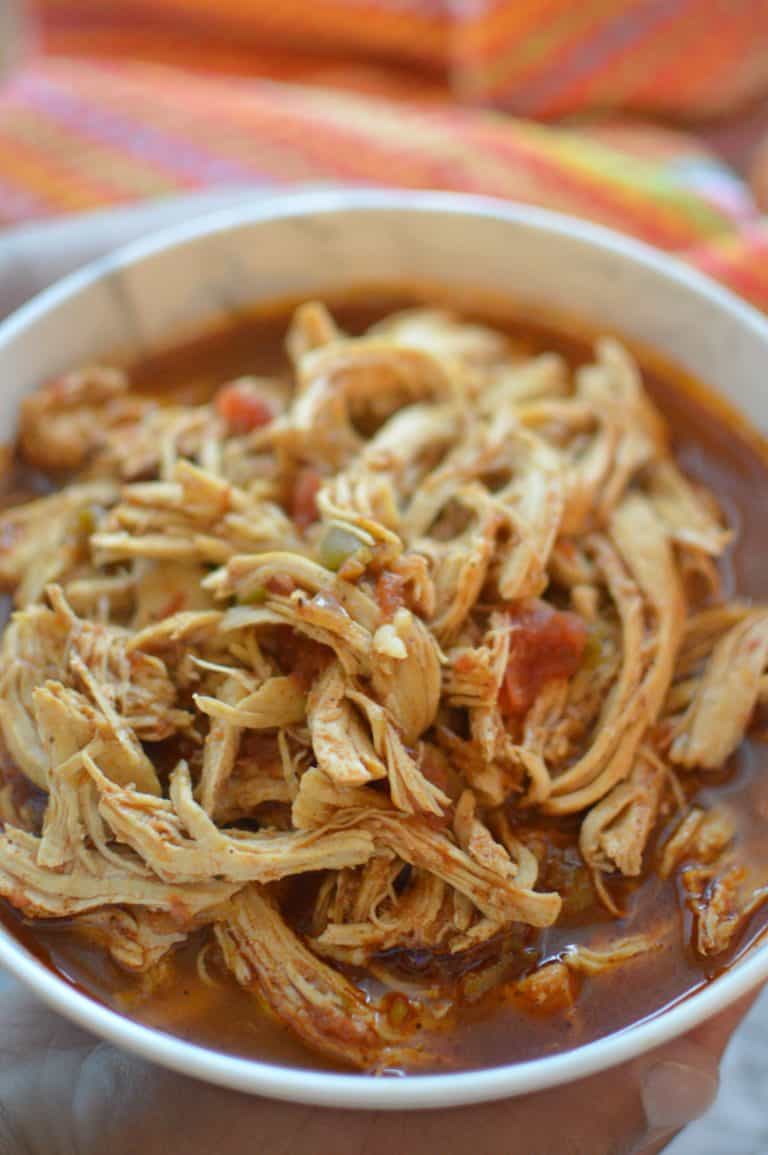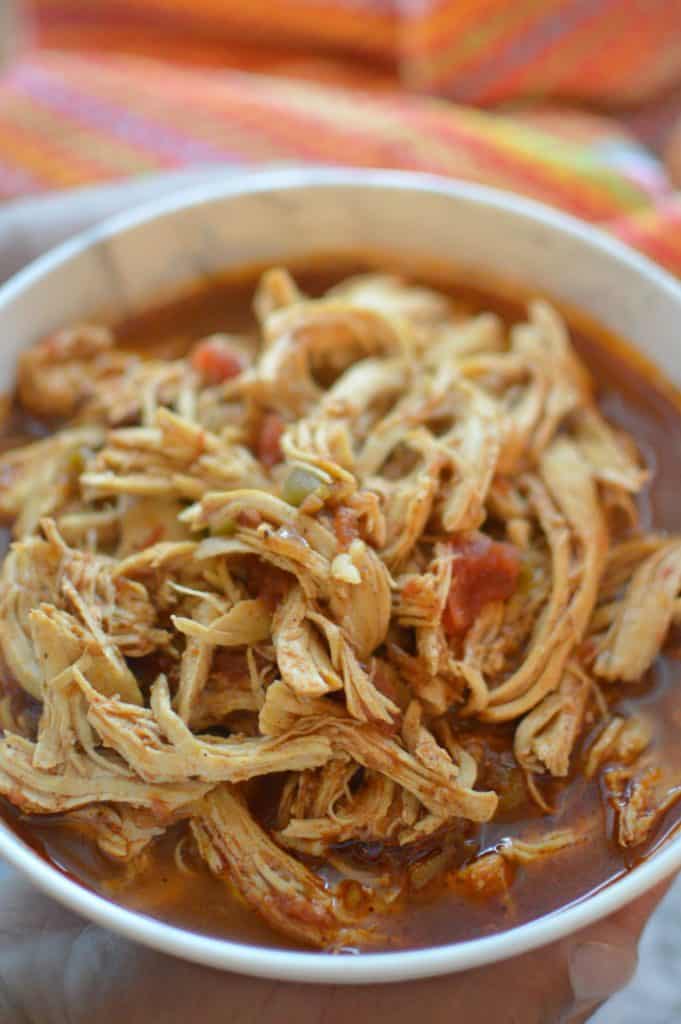 Top with hot sauce and fresh lime juice! Serve over rice, with tacos or with a salad! This Instant Pot shredded Mexican chicken can also be eaten on its own, just top with tortilla strips and avocado.
Scroll down for more Instant Pot favorites! Stay tuned we'll be sharing a lot more easy to make Instant Pot recipes soon!
Instant Pot Italian Sausage & Peppers
Pin this Easy Instant Pot Shredded Mexican Chicken Recipe for later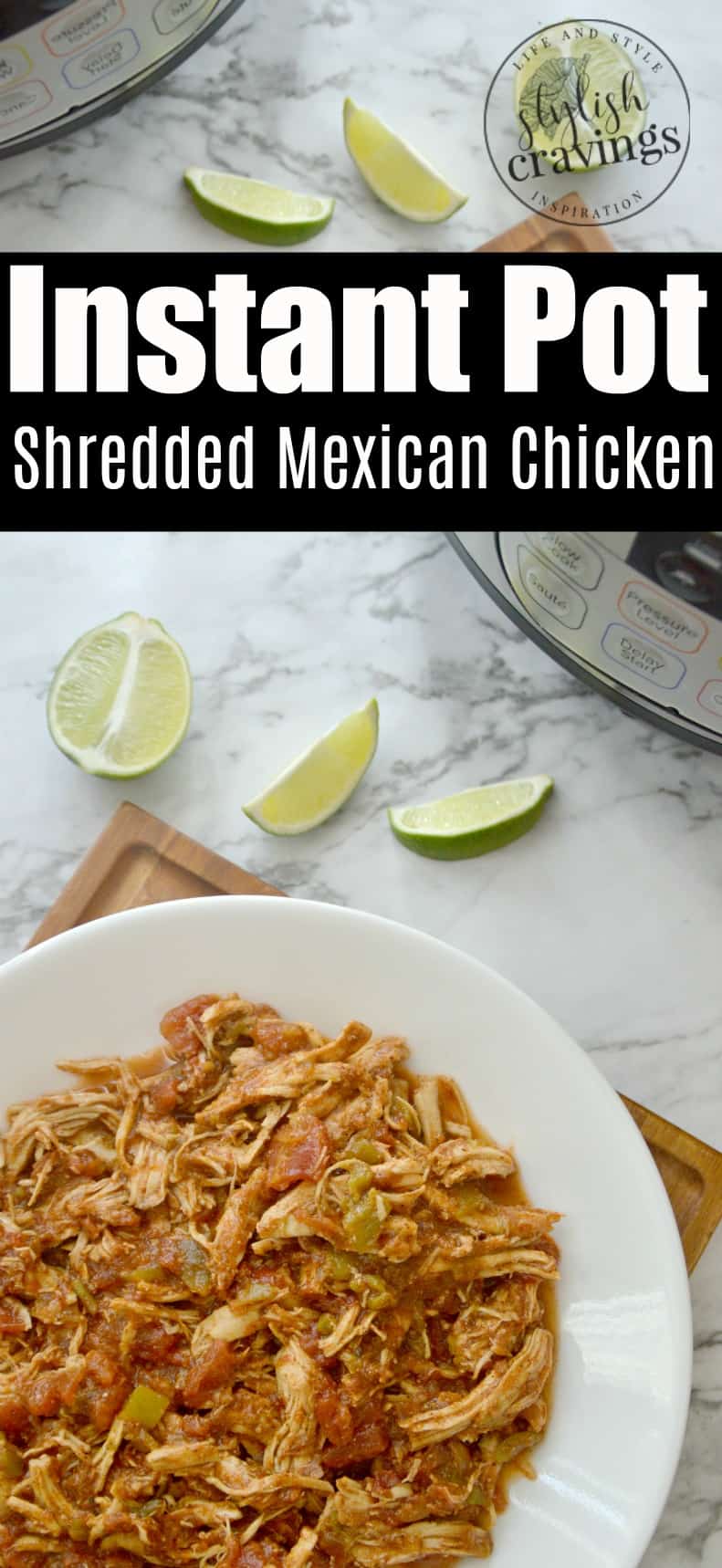 More easy to make recipes: