These easy to make Ket Taco Shells are so good, you'll never miss the carbs! Fill these crunchy and flavorful shells with all your favorite taco ingredients! Scroll down to see how here made!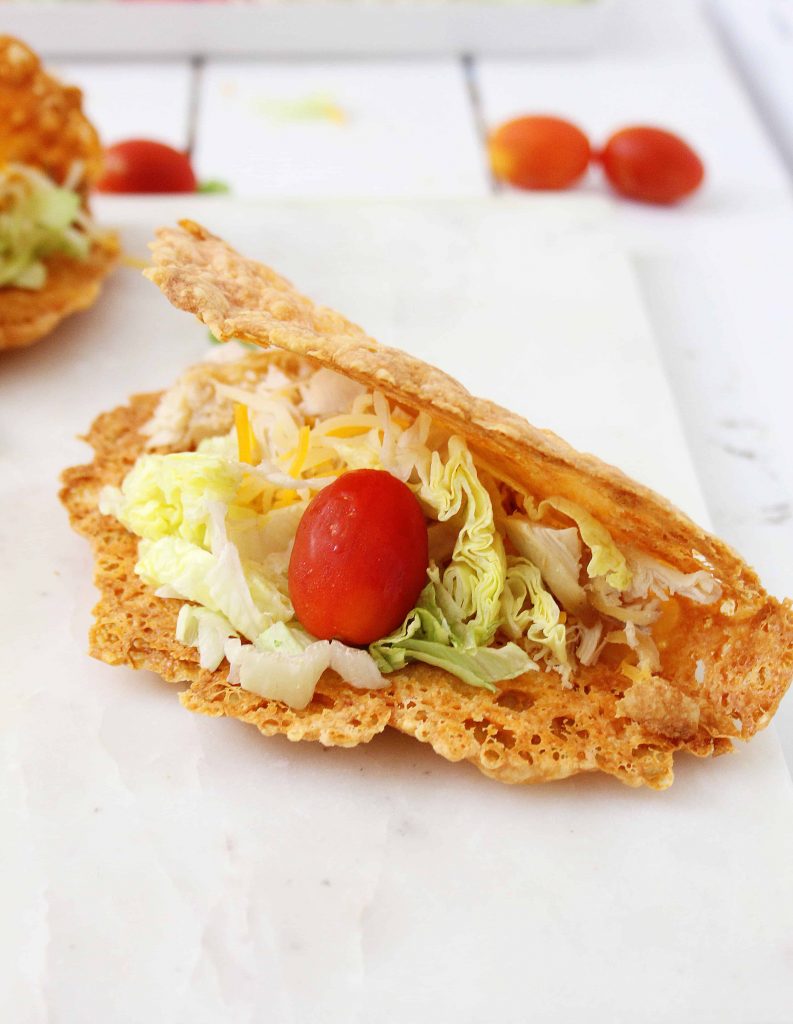 Can you tell we love Taco night?! Last time we shared a low carb crustless taco pie and now we're going to share with you these easy to make ket taco shells! This is definitely going to be one for your Keto favorites!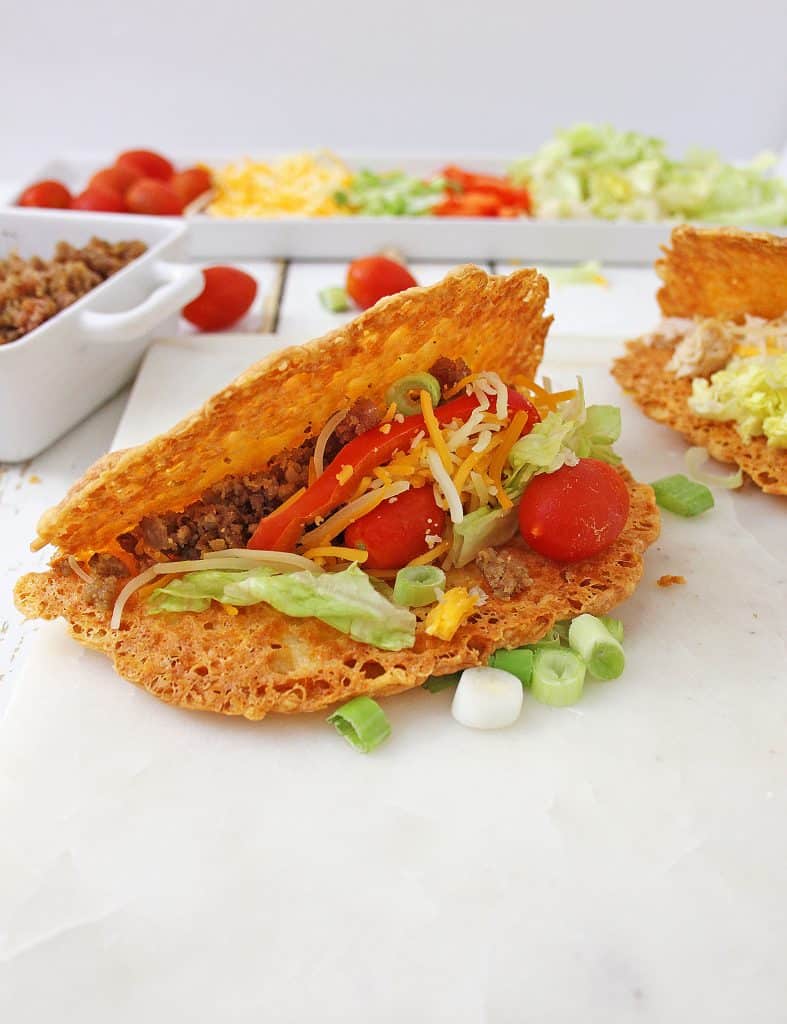 Cheese taco shells can be made ahead of time and kept in the fridge but keep in mind that they won't be as fresh or crisp and you won't be able to reheat them because the cheese will melt. These taco shells can be filled with this taco chicken, beef, fish or even shrimp! Our favorite Kete friendly toppings are avocados, jalapeños, shredded cheese, cilantro, hot sauce and or a yummy avocado sauce.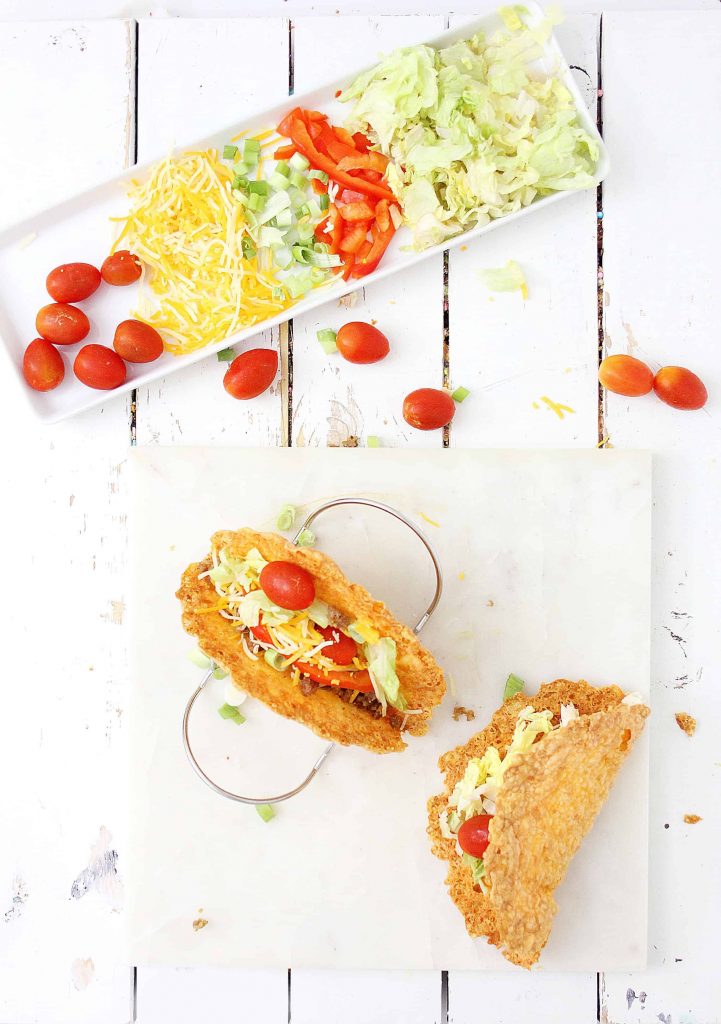 More Keto Recipes You'll Love:
Keto Avocado Chips
Easy Keto Cheese Buns
Easy five ingredient recipe!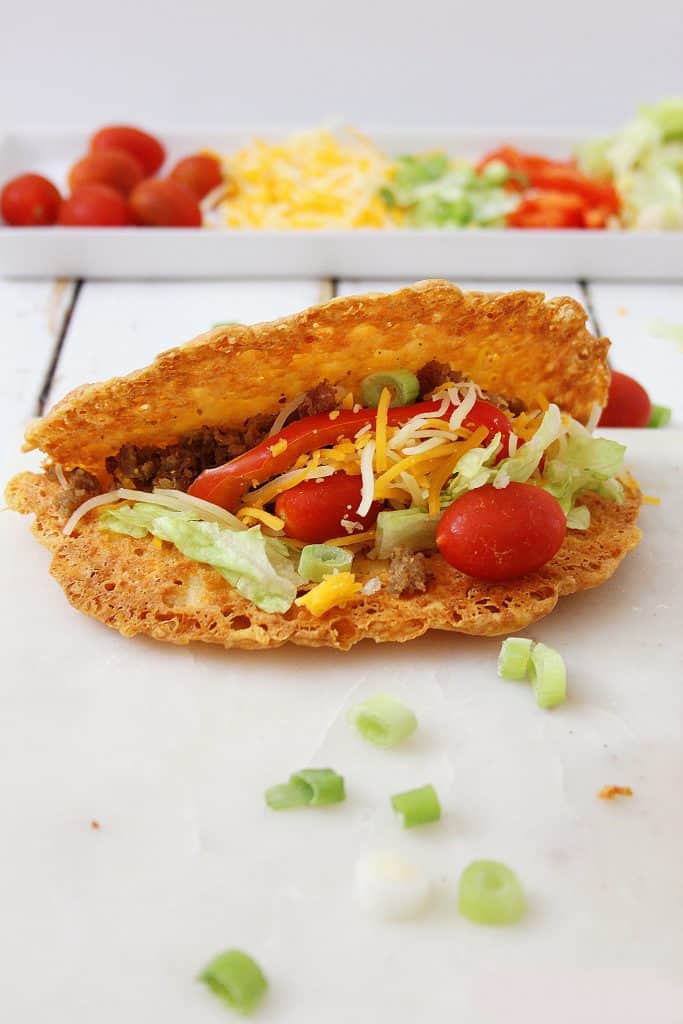 All you need to make this recipe are five ingredients! You'll need coconut flour, shredded cheddar cheese, shredded jack cheese, parmesan cheese, and a little garlic salt and parsley!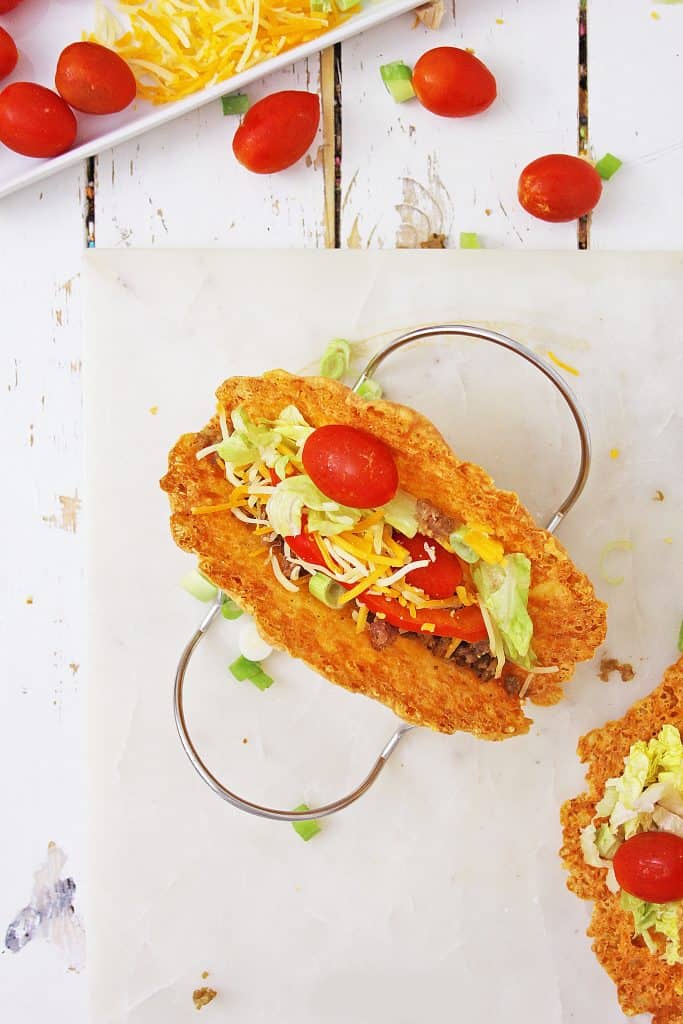 HERE'S WHAT YOU NEED:
Coconut flour – 1/2 cup
1/2 cup Shredded Cheddar cheese – 1/2 cup
Shredded Jack cheese – 1/2 cup
Parmesan cheese (shredded) – 1/2 cup
Coarse ground Garlic salt with parsley – 1 teaspoon
You'll also need:
cookie sheet
Parchment paper
Taco Holder
Spatula
HERE'S WHAT YOU DO:
Mix all ingredients in a large bowl and toss the cheeses with the flour and garlic salt, to coat, and blend.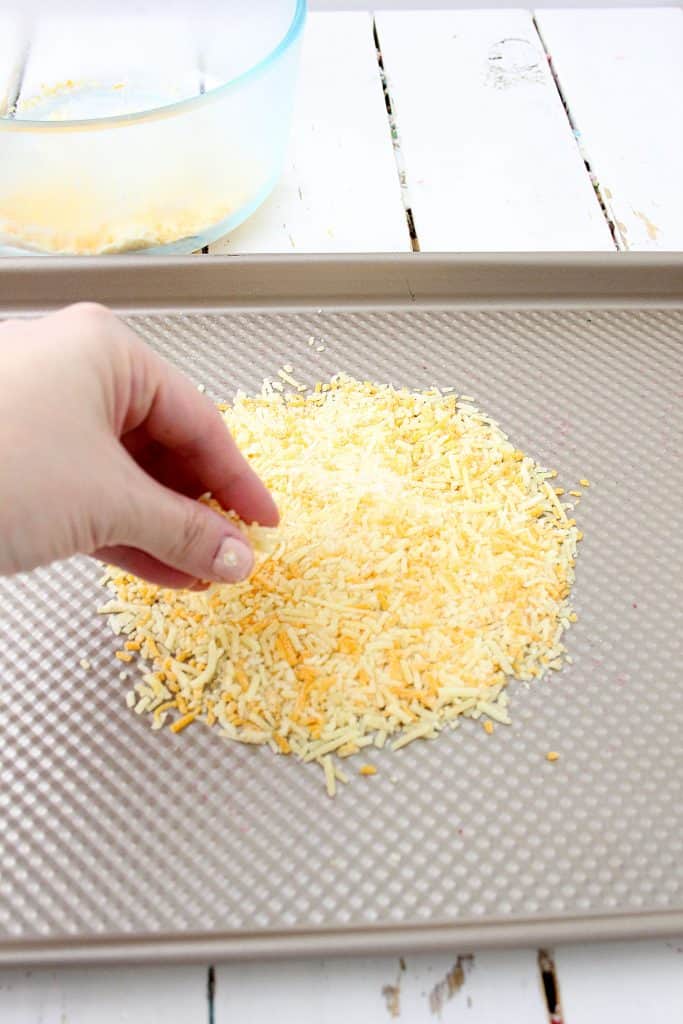 Line a cookie sheet with Parchment paper, and place about 1/3 cup of the cheese mixture on the parchment paper, and smooth the cheese mixture out into a circle about 5 inches by 5 inches.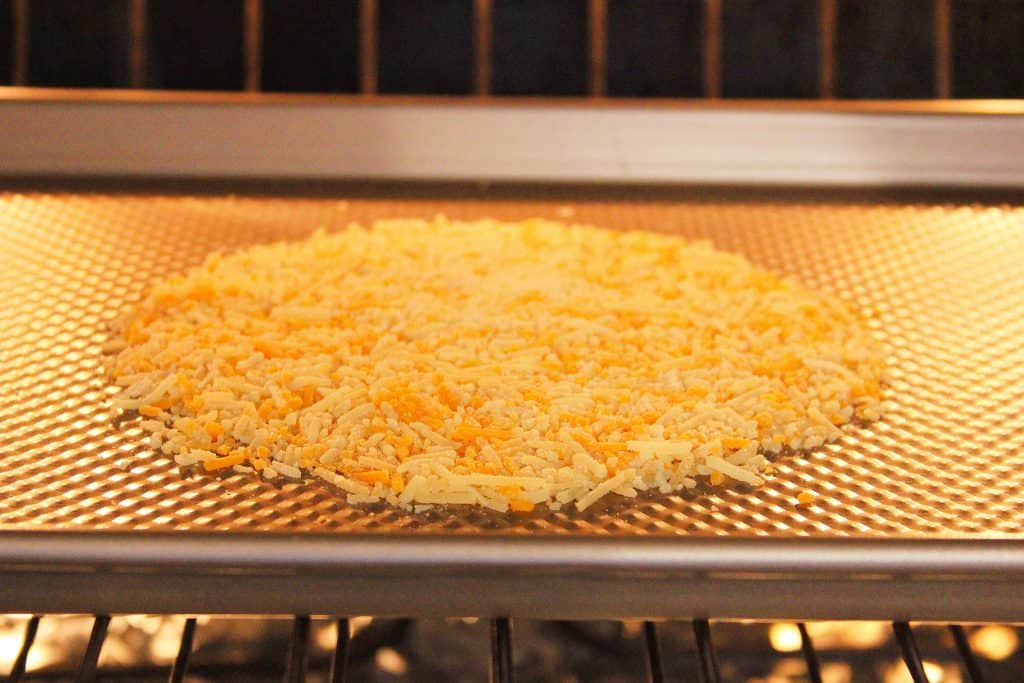 You should be able to get 3 cheese circles per cookie sheet. Bake them at 350 degrees for about 15 minutes, and then remove them from the oven.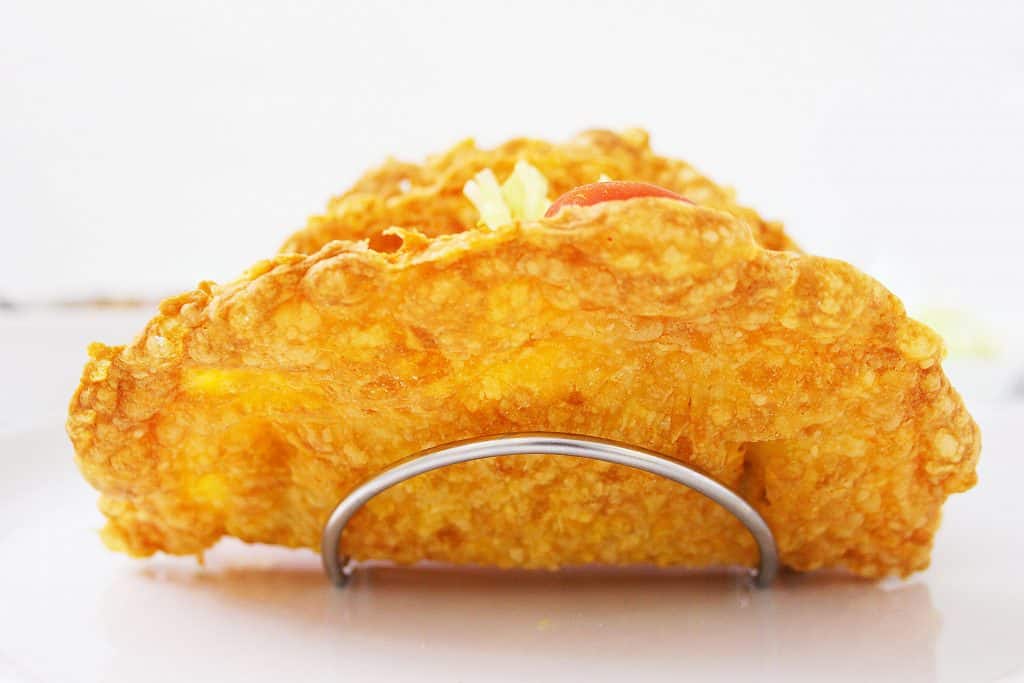 Take them off the cookie sheet one at a time, and immediately place them into the middle of the taco holder, (see link for Taco holders) and gently push the center of the shell down to form the taco shell.
Keto Cheese Taco Shells
I removed the cheese shells from the cookie sheet with a large spatula and had another spatula to help place it in the taco holder, and gently push down the center to form the shell.
Repeat these steps, until all shells have been baked and formed.
Let the shells cool completely, and then place them on a tray until time to serve.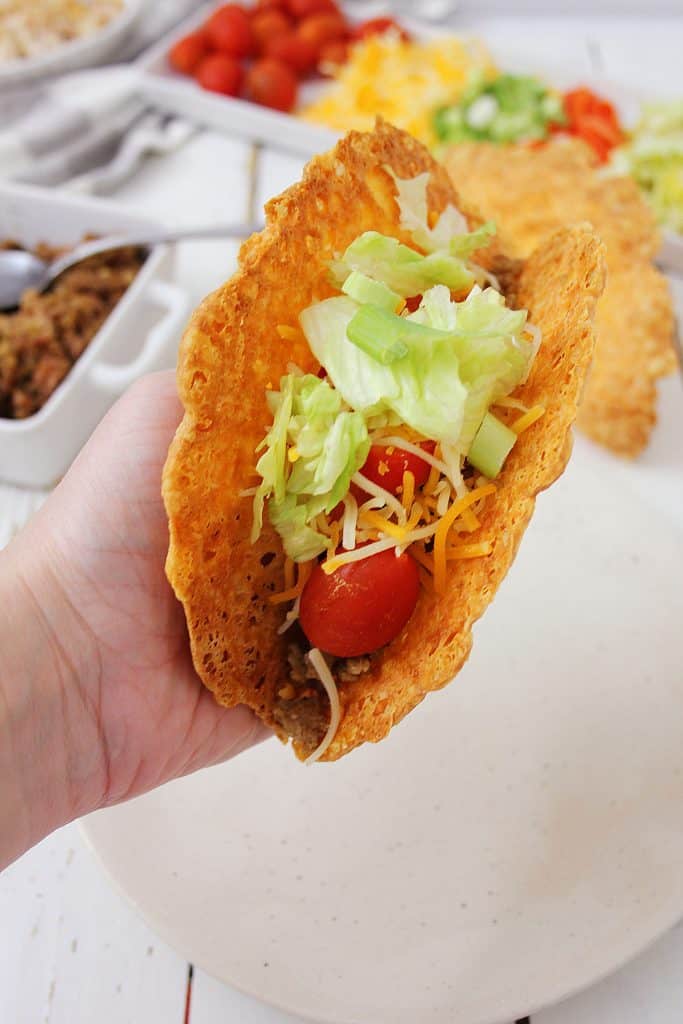 Fill with your favorite taco ingredients, and Enjoy!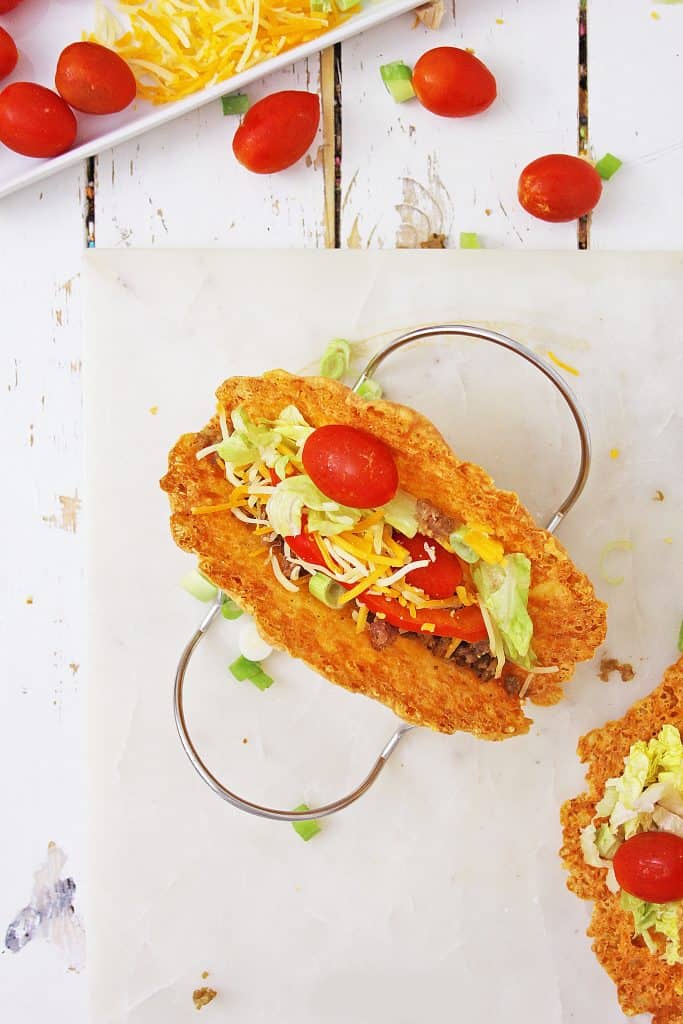 Makes approximately 10 shells (depending on the size of the cheese circles).
For more shells, you can double or triple the recipe
Shells are best if made and eaten the same day.
Pin for later!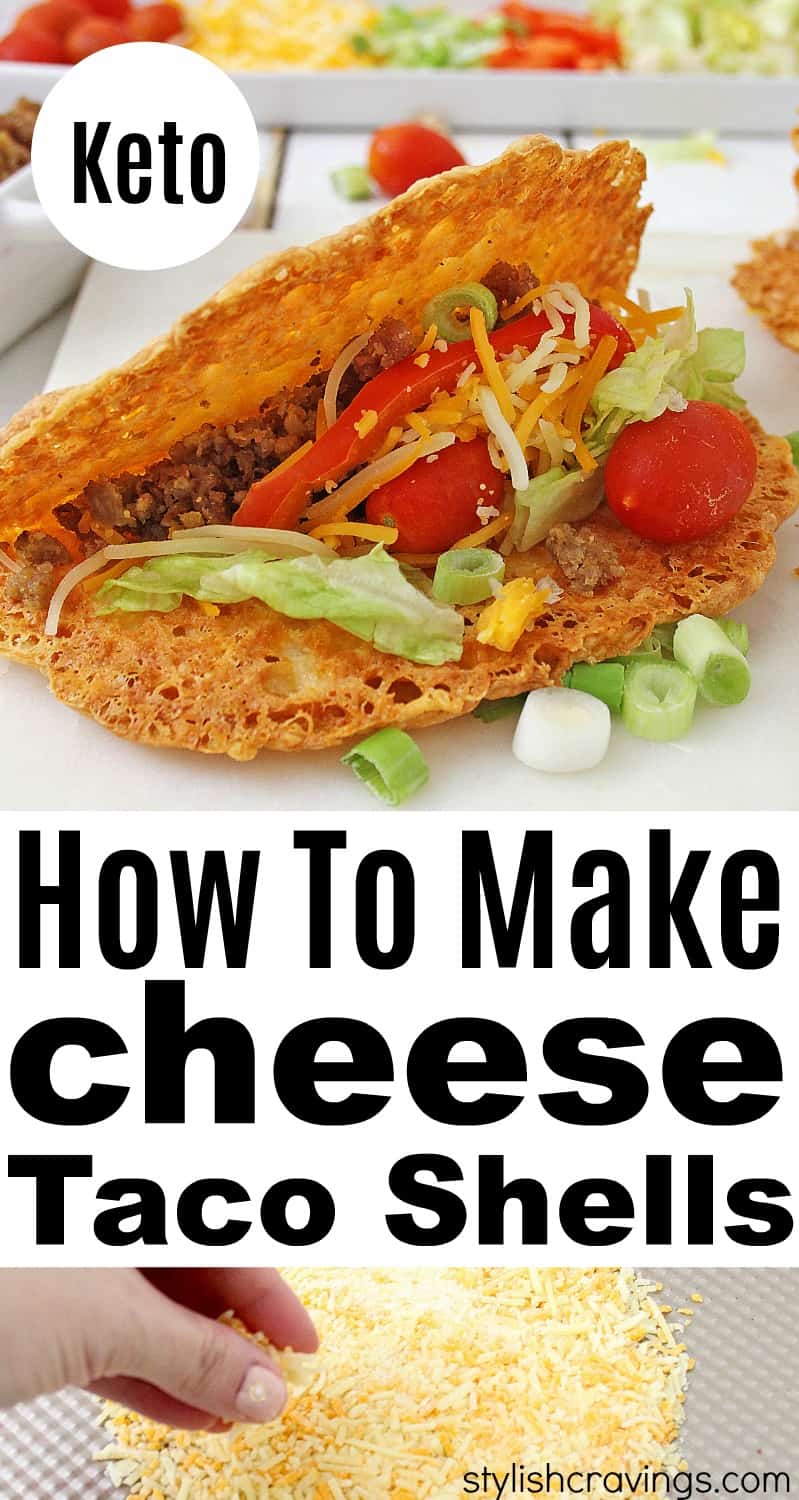 Click here to follow me on Pinterest!