As we continue to add more meatless meals to the menu, I have found that the key is to stick to the same flavors that we're already accustomed to. This vegan picadillo made with lentils is the perfect example! It's got all the traditional picadillo flavors with potatoes, olives, raisins, and onions. You can eat on it's own or serve alongside white rice or even with mashed potatoes!
Vegan Picadillo made with lentils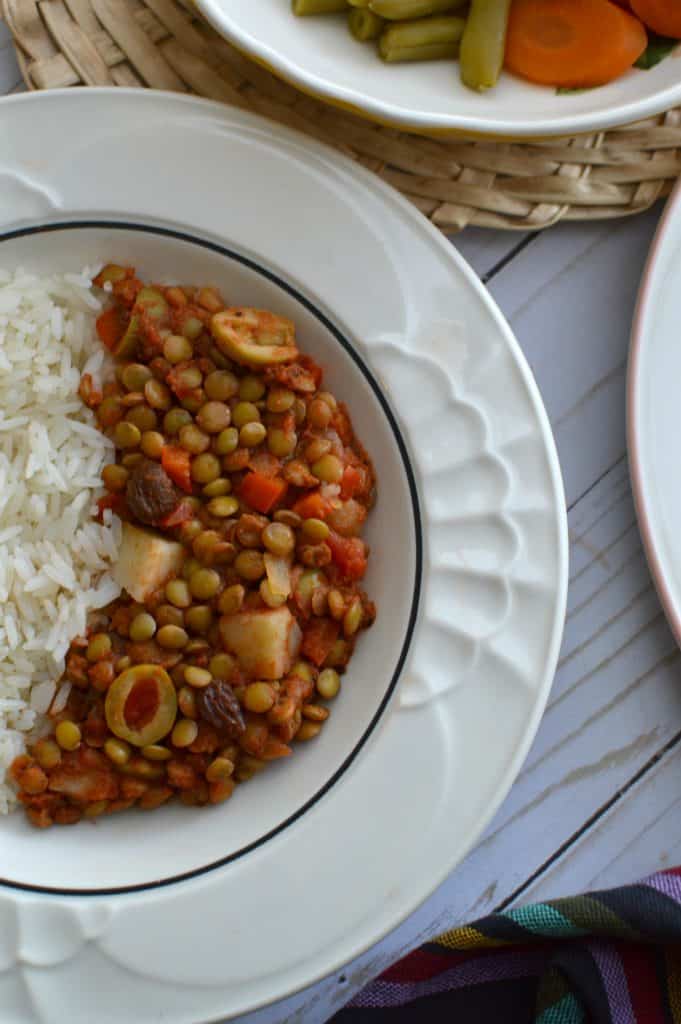 Picadillo is a ground beef hash that can also be used for empanadas, potato balls or even tacos! You can also make a great vegan picadillo by adding a handful of quinoa (this version is a complete meal) to the lentils but after trying both versions, lentils for me was my favorite.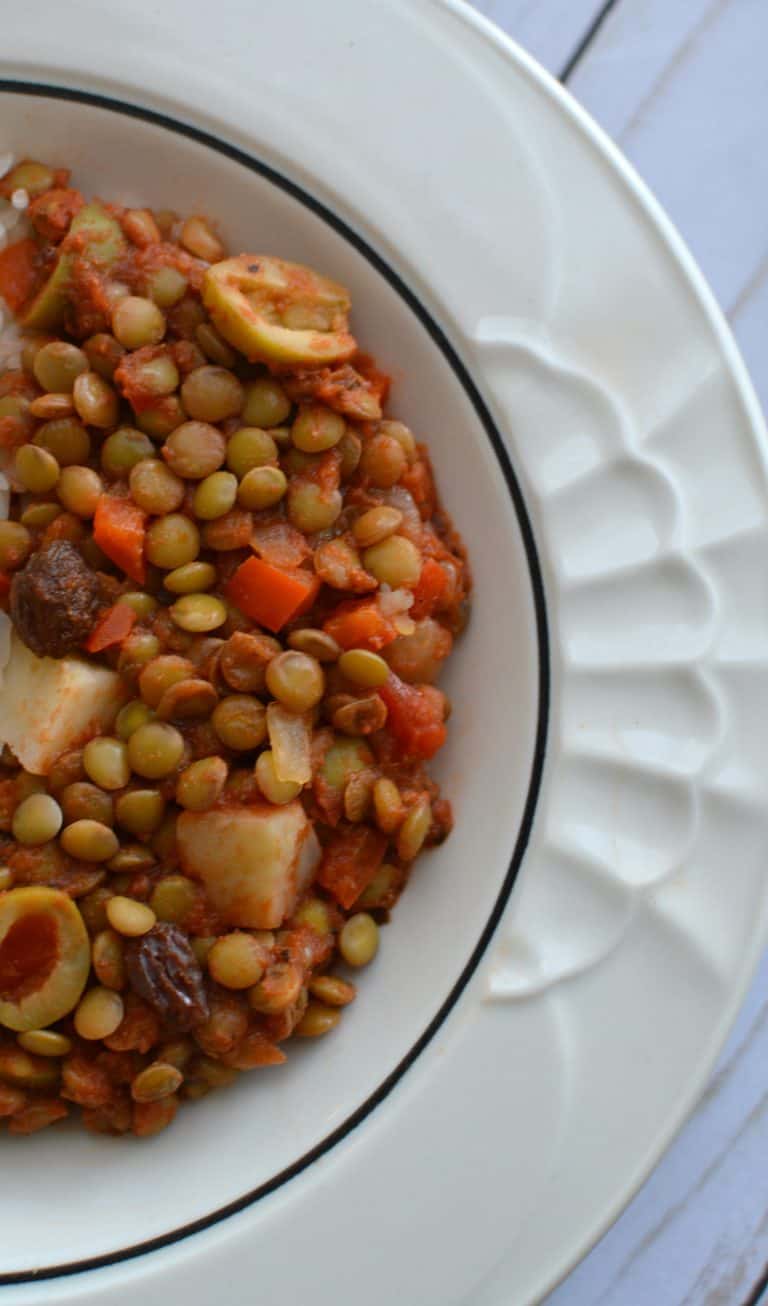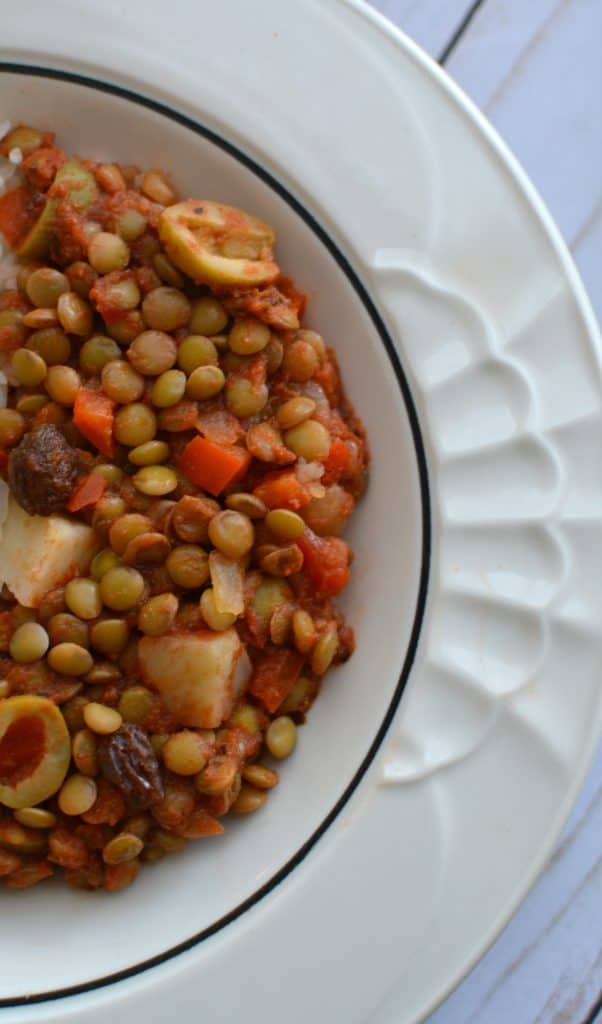 Rather than serving this with platanos maduro, like we usually do I decided instead to have a side of veggies.
Vegan Picadillo
Ingredients:
5 cups of lentils
1 small diced onion
3 tablespoons of tomato paste
1 teaspoon of cinnamon *you can add a half teaspoon more for a sweeter taste
2 teaspoon of garlic powder
1 teaspoons of cumin
2 teaspoons of oregano
A pinch of nutmeg
2 28 ounce cans of whole tomatoes **keep juice to add a little sauce
1 large cooked potato **diced
1 large red pepper
2 tablespoon of vinegar
1/2 cup of olives
Salt and pepper to taste
White rice
Handful of cilantro
Directions:
In a large pan sautéed onion. Add tomato paste and all your seasonings and fry for a couple of minutes.
Stir in tomato sauce, potatoes, salt, pepper and vinegar. Simmer for a 2-3 minutes.
Now last but most certainly not least you can add lentils, olives raisins and cook until sauce is simmering. **If you want more sauce add a splash of water.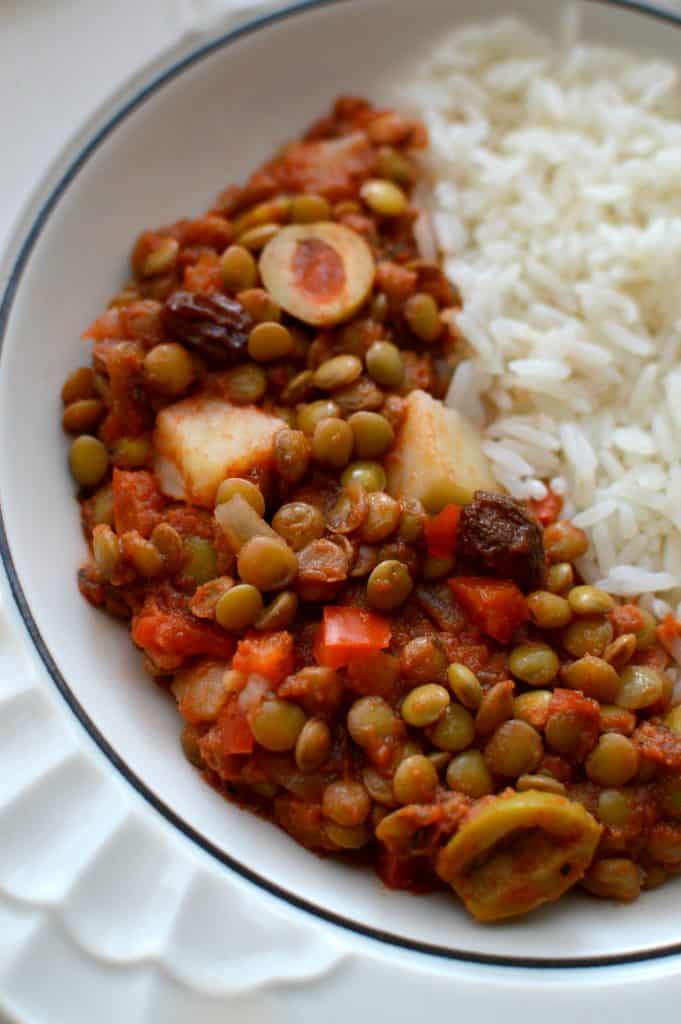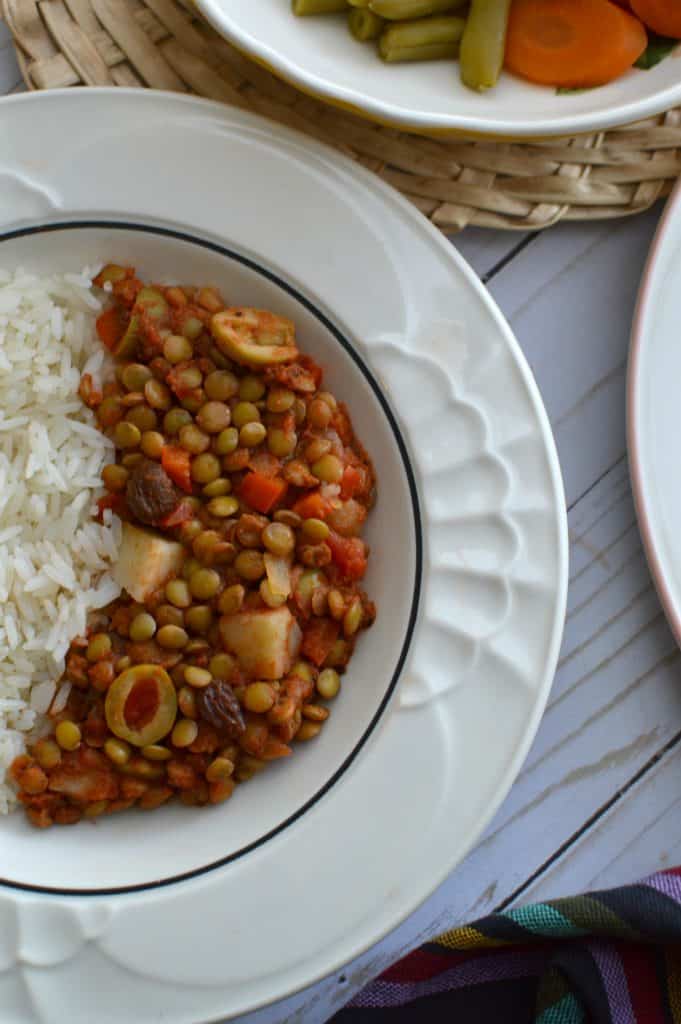 Don't forget to Pin  Vegan Picadillo Made With Lentils recipe for later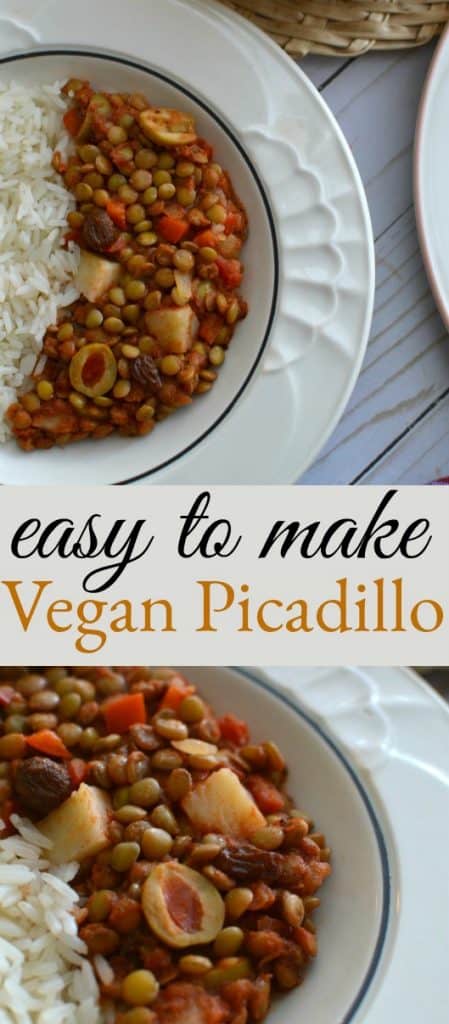 Do you guys have any recipes to share?
More meatless recipes:
Quinoa Blue Cheese Burger